Why Everyone Should

Try a Wellness Vacation!
Going Away To Get Closer To Your Best You
By Crystal McCormick
The idea of a vacation is different for everyone, but the outcome is usually the same – relaxation! Sure, a vacation is the perfect time to indulge and let loose, but they're also a great opportunity to prioritize your mental, emotional and physical well-being.

That's why a growing number of health-minded folks are using time off as a chance to tune into whole-body wellness by seeking out resorts equipped to send you home healthier, fit, and balanced.
If you think all wellness vacations are just about juice cleanses and meditation, think again. From taking an aquatic spin class to enjoying fresh, local seafood; there are a number of ways to have a killer vacation, while feeding your mind, body, and spirit.
Pamper and Palate
Here are 6 things to keep in mind when booking your next wellness vacation.

1. Pampering Rejuvenates

What's a vacation without a spa treatment? Treating yourself to a little shameless pampering during your resort vacation not only helps clear tension and re-establish emotional well-being, but it can even aid in better quality sleep and fewer sick days, says research.

At the Palace Resorts' Awe Spa, your skin isn't the only thing that will feel like a million bucks. Treatments like the Kukulcan Mayan, based on a sacred Mayan ritual where 4 hands work on you simultaneously, and the therapeutic Fish Spa treatment, which involves Garra Rufa Fish that nibble at your feet stimulating blood flow and circulation, are designed to leave you rejuvenated in both body and spirit.

2. Eat Like a Local

Part of a great vacation is indulging in whatever you want to eat, right? But just because you're on a healthy getaway, doesn't mean you have to stick to carrot sticks and green juices.

Destinations in the Caribbean and Mexico are a great chance to enjoy all manner of tasty locally sourced foods. For example, at Moon Palace Jamaica in Ocho Rios, you can enjoy Jamaica's fresh, local seafood delicacies at any one of the resort's 4 restaurants. Indulge in dishes like ackee and saltfish which are not only a great source of protein but also improve heart health and bone strength. Or grab a plate of the island's signature jerk fish, which has a blend of healthful (and delicious) spices.

Adventure and Exercise
3. Exercise Does a Body (and Mind) Good

We all know that exercise does a body good but it's also key for emotional health, especially when it comes to fighting anxiety and relieving tension.

If you're looking to incorporate some exercise in your wellness escape, Palace Resorts has you covered. With everything from yoga, CrossFit-style classes, and a private instructor-led aqua spinning class, you can find the perfect balance of activity and relaxation. If you really want to push your physical limits, sign up for even more strenuous activities like fitness boot camps or workouts with TRX suspension training (made famous by Navy Seals) at places like Le Blanc Spa Resort.

4. Try Something New

While lounging by the beach sipping cocktails can be fantastic, a more active and adventurous vacation can actually do more to improve your quality of life. According to a recent study, those who partake in a variety of experiences on vacation are more likely to retain positive feelings than people who don't.

You are on vacation, go ahead and experience something new like surfing in a wave pool, trekking up a waterfall or climbing steps of ancient ruins.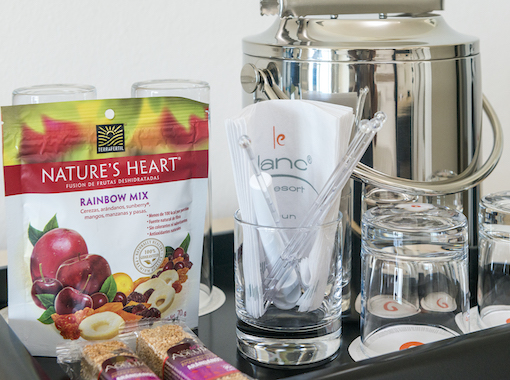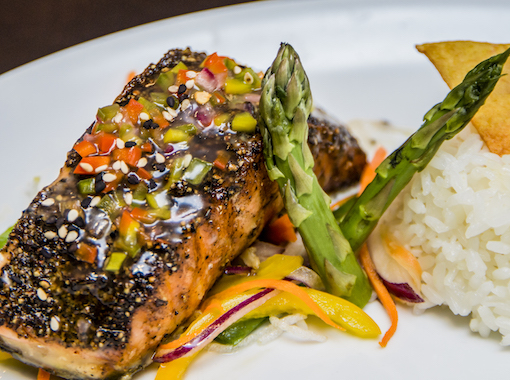 Spice Things Up And Have Fun
5. Spice Up Your Relationship

From taking a sunset stroll on the beach to enjoying a romantic dinner together, an island getaway is a great way to reconnect and add some adventure to a relationship.

Traveling with your better half not only lets you de-stress and get back to the basics of enjoying each other, experts say it can even boost your sex life.

6. Fit in Fun

Did you know that having fun on a vacation is one of the best things you can do for your health? That's because having fun is associated with a number of health benefits such as longevity, improved cognition, better brain function, improved heart health, and general well being.

From surfing and paddle boarding to going on an exciting excursion of the local sights, make sure to indulge in whatever makes you happy. It's your vacation, after all!

Combining fitness and fun is easier than ever these days as hotels and resorts specifically cater to wellness trips. Moon Palace Cancun offers specifically designed wellness suites, with everything from natural juices in the minibars, dumbbells and jump ropes and even terraces that lead private pools where you can take aqua spinning classes from a personal trainer. Who knew being healthy could be so enjoyable.